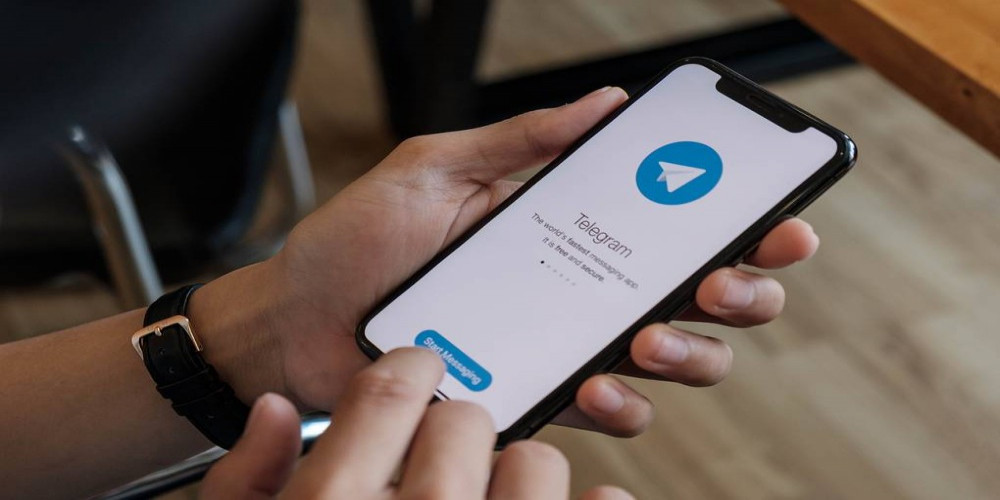 Nowadays, we exchange many files with each other: work documents, vacation photos, and videos of our children, for example. And all these important files need to be stored somewhere. No matter how much memory you have on your device, it's usually not enough. Therefore, it is necessary to use cloud storage.
What is The Telegram App?
Telegram is a popular messaging app. It combines the functions of a messenger and a social network. This mobile app is very popular, with around 500 million users worldwide as of January 2021. But not all users know that Telegram offers to use free storage of an unlimited number of files. You can upload files of any format, thereby freeing up memory on your smartphone.
What is The Advantage of Telegram Storage
Standard cloud storage services such as Google Drive provide their users with a certain amount of file storage capacity. If you use free storage and require more cloud space, you will have to pay for it. Telegram offers easy cloud storage with unlimited capacity.
As we already know, the Telegram cloud is free. This is definitely a big plus. You can also store files of any format and download them to your phone at any convenient time. A great alternative to free up space on your smartphone and not pay for a larger capacity. Brief instructions for use you can read below. The many advantages of this storage justify its use as an excellent alternative to paid clouds.
How to Upload Files to Telegram Storage
Follow our step-by-step guide to using this cloud storage.
First, launch the Telegram app. Go to "Search" and write "@folders_bot" in the input field. From the options presented, select the bot program named "My Folders".
Click on the "Start" icon at the bottom to launch the bot program.
Select the "Language" option and choose the language you want. There are only two to choose from: Indonesian and English. This is a small minus, but you can always choose English.
Next, five folders for files of various formats will appear in the dialog: Photos, Audio, Videos, Texts, and Files. There are also folders named "Search", "New Folder" and "Accounts Management". These three buttons will come in handy later.
Open one of these folders and select the "Add Files" button. After that, attach the file you want and upload it as in the usual dialog with another user. Done: file downloaded on Telegram cloud storage.
To manage your files, click on the "Account Management" bottom in the menu on the left. This menu also allows you to create multiple accounts and delete them. Click on the title of your account and select the "My files" folder. This way, you can find the necessary files uploaded to the Telegram storage earlier.
To download a file, you need to your smartphone, click on its name, and it will be moved to the phone's memory.
You can give folders any name. To do this, immediately after downloading the new file, click on "Set a Name" under it and rename the folder as you want.
Great Alternative For Storing Your Files
Telegram is a universal mobile app: it is both a messenger and a social network and, as we already know, has excellent free storage. You can quickly upload and download any files you need. It is worth taking advantage of this storage if you require more memory on your smartphone. Plus, you don't have to pay for unlimited storage. Installing the app itself is also free.
What cloud storage do you use? Did you know about such a function in Telegram before?