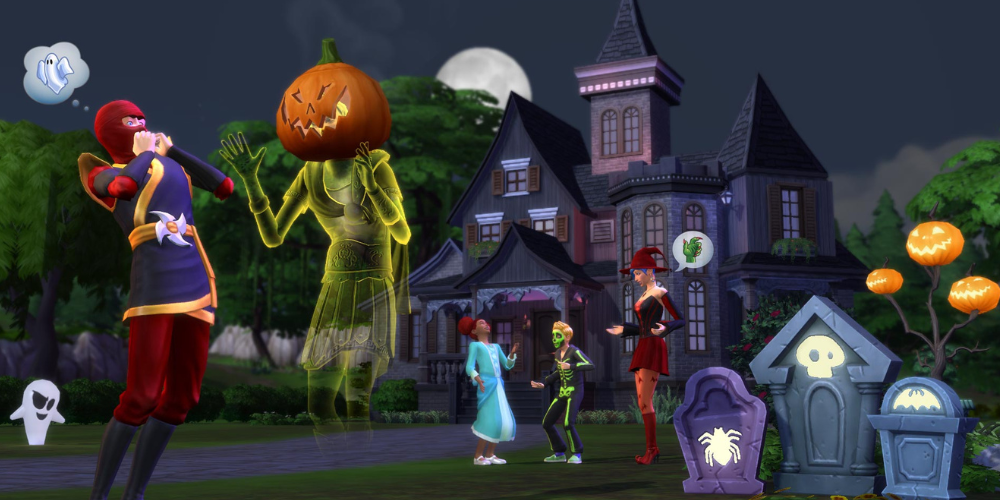 Embark on a chilling adventure in The Sims 4 with the Spooky Stuff pack, offering players a variety of ghoulish gameplay options, from hosting spooky parties to pumpkin carving and more. This guide will delve into the frighteningly delightful features and help you make the most out of your bone-chilling experience in the game. Discover the new Create-A-Sim options, build mode items, unique activities, and more that await you in The Sims 4: Spooky Stuff pack.
1. Get Creative with the New Create-A-Sim and Build Mode Items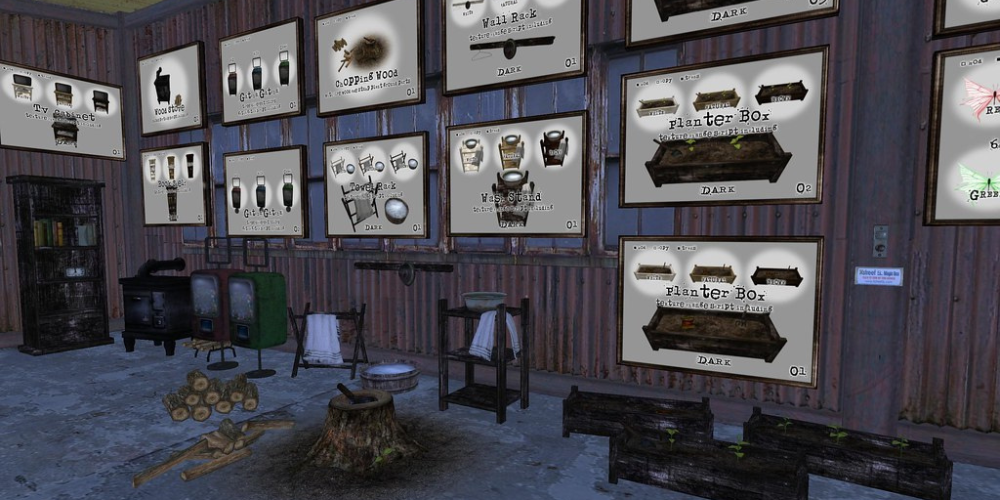 The Spooky Stuff pack is an excellent companion to The Sims 4 Vampires game pack, offering a distinct eerie vibe that players who enjoy the latter will certainly appreciate. Featuring a plethora of indoor and outdoor Halloween-themed furniture, this pack is perfect for gamers who enjoy crafting in-game holidays and throwing neighborhood parties to celebrate.
Although there aren't many new day-to-day outfits in the Create-A-Sim (CAS) options, the pack offers an extensive selection of party costumes, headwear, accessories, and face paint to set the perfect spooky ambiance. Players can plan a Spooky Party, an exclusive social event in this pack, and take full advantage of these new items for an unforgettable celebration.
2. Host the Ultimate Spooky Party Social Event
One of the main attractions of the Spooky Stuff pack is the Spooky Party, a unique social event that provides players with an excellent reason to use their new spooky décor and dress up in haunting costumes. This event is particularly enjoyable for those who own the Seasons expansion pack, as they can create a custom Spooky holiday to recreate Halloween in-game.
During the Spooky Party, players can discuss costumes, enjoy treats from the Sugar and Spice Candy Bowl, and carve pumpkins. Those who achieve a Gold Medal for their party efforts will be rewarded with the exclusive Super Llama costume. This event offers hours of entertainment, making it an essential part of The Sims 4: Spooky Stuff experience.
3. Master the Art of Pumpkin Carving with the Pumpkin Carving Station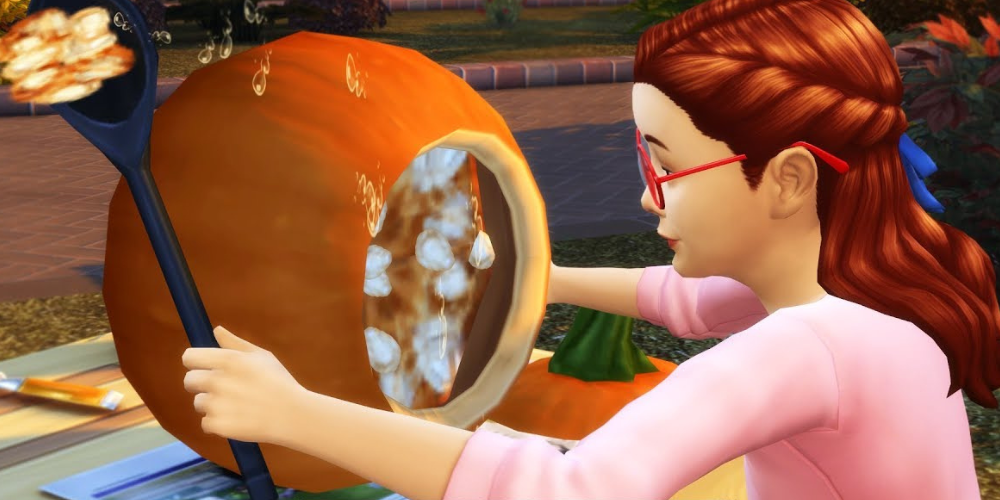 An exciting feature of the Spooky Stuff pack is the Pumpkin Carving Station, available in Build Mode. Not only is this activity a fun way to improve a Sim's Handiness Skill, but it also serves as a creative way to decorate their homes. The better a Sim's Handiness Skill, the more pumpkin carving options become available. To unlock all carving options, a Sim must reach Handiness Skill level five.
Choose from a variety of pumpkin types, including green, white, pale orange, or orange, then carve your favorite design onto them. With many unique design choices, such as the Cat, Classic, Cockeyed, Ghost, Owl, Puking, Scare, Smiling, and Wicked options, the possibilities for spooky pumpkin decorations are endless.
4. Explore the Bone-Chilling Scenery and Immersive Environment
The Spooky Stuff pack offers a chilling atmosphere that will captivate players. Immerse yourself in ominous landscapes and supernatural encounters as you explore the spooky world that awaits. Experience eerie fog rolling in, witness the undead rising from their graves, and venture into haunted houses. The engaging environment sets the perfect tone for your Sims' adventures and adds a level of depth to the overall gameplay experience.
With the Spooky Stuff pack, players also get access to new music, sound effects, and lighting options, all of which add to the chilling ambiance. As your Sims attend Spooky Parties and take part in ghostly activities, they'll encounter creepy characters and experience paranormal phenomena that will keep them on the edge of their seats.
5. Unleash Your Sims' Supernatural Side with New Traits and Aspirations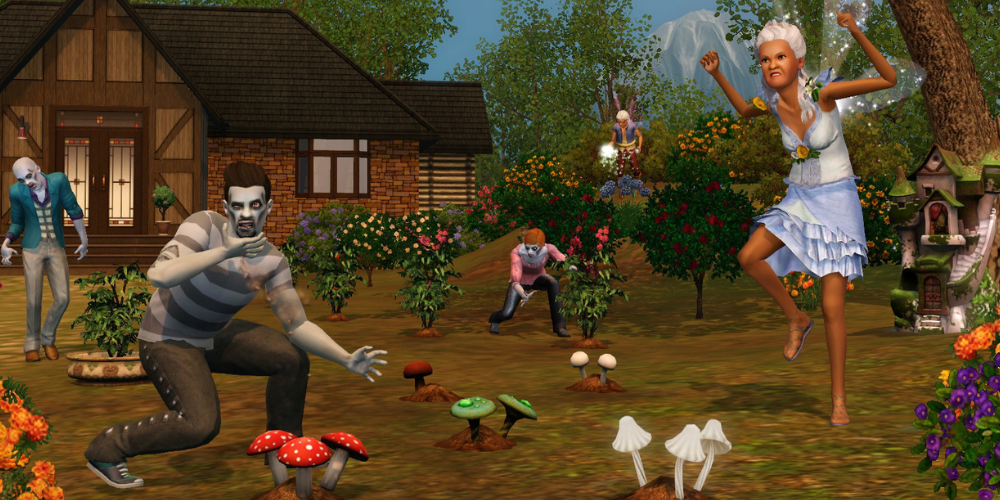 Expand your Sims' personalities and life goals with the new Traits and Aspirations introduced in the Spooky Stuff pack. Help your Sims explore their supernatural side by becoming a master of mischief, an expert ghost hunter, or simply a lover of all things spooky. These new Traits and Aspirations not only add more depth to your Sims' characters, but they also offer unique interactions and goals that will keep players engaged and entertained.
Combining these supernatural traits with the new social events, activities, items, and environments offered in the Spooky Stuff pack will make your Sims' lives more exciting than ever before. Whether they're partying the night away in their creepy costumes or carving devilish designs into their pumpkins, this pack offers hours of thrilling gameplay for Sims 4 fans.
In conclusion, The Sims 4: Spooky Stuff pack is an essential addition to your game, offering a wide range of chilling content that immerses players in a hauntingly delightful world. From hosting the ultimate Spooky Party to mastering the art of pumpkin carving, this pack promises countless hours of eerie entertainment. Delve into the mysteries of The Sims 4: Spooky Stuff and discover the supernatural side of your Sims today.