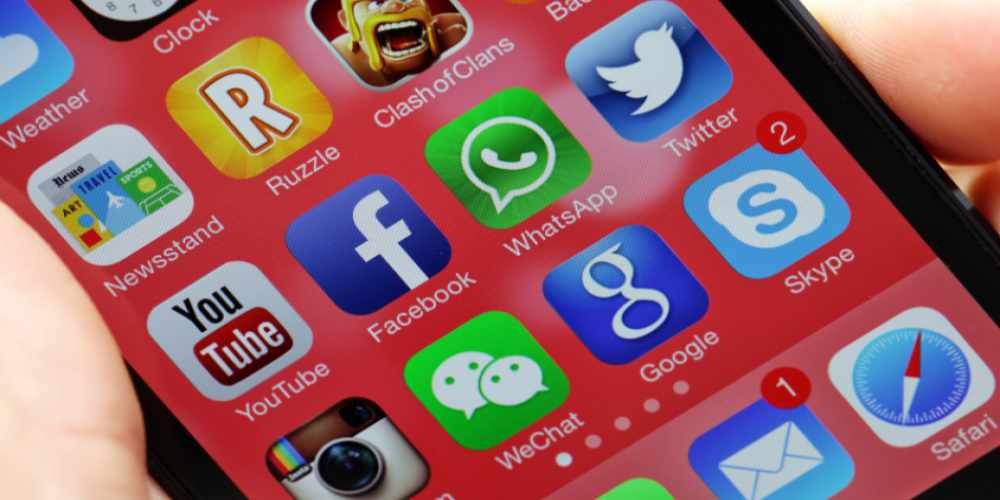 iPhone has slowly evolved from a revolution into a tradition. Each year, there are thousands of useful apps, and dozens of them turn out useful for you. But if you only switch to iPhone from Android in 2022, which apps will be the most necessary?
Well, we know that you start with Facebook, Instagram, Snapchat, Netflix, and other official clients. We won't go that obvious, and the apps we recommend may seem far from the must-have selection you have already shaped in your mind. But they will certainly up your game and reveal the potential of your iPhone.
Microsoft Outlook
It's not an obvious choice for the first app to install, but it's the mail app you need. Unlike Gmail or other apps, it works with multiple services without linking them to one. It has a built-in calendar and integration with other Microsoft services, like OneDrive, OneNote, and others. In addition, it just manages your mail better than the default app.
SnapSeed
If you need a good photo editor, that's it. With SnapSeed by Google, you can not only adjust the parameters of a photo to make it brighter, more or less saturated, or turn to monochrome. You can add frames, vignettes, draw upon the image, or add speech bubbles. A great option for creating postcards, memes, and illustrations.
CapCut
And this is a free and functional video editor by TikTok, which is useful with other social media as well. Non-linear (that is, not able of handling two or more video streams simultaneously), it still has lots of effects, transitions, subtitles and titles, and stuff.
Mint
With this app, you can control your finances with your iPhone. Connect your bank accounts and see your credit card limits, your transactions, your expense graphs, and stuff. Basically, it's free, but it has access to your books, so it knows when to offer you its premium version.
Duolingo
If you have five or ten minutes, you can spend them on learning foreign languages instead of just wasting time. Knowing English, you can choose from many European, Asian, African, or even fictional languages to learn. A little poor of grammar, the app is stuffed with practical examples, so you can type, combine words, listen, and speak. The process is gamified, so the game sets your daily goals, counts the lives you spend and earn, and rewards you for good results.
Acrobat Reader
Yes, it's the fully-fledged PDF reader for iPhone that can open your PDF files. With the free version of Acrobat, you can read documents, fill and sign them, share with others, and sync across your devices through Document Cloud. And it works much more stable than one might expect.
Maps.Me
When traveling abroad or out in the wild, you better be prepared to have no Internet signal. Maps.me will still tell you where you are and what to find around. Using cached maps, this app needs no Internet to function. You can see where you are, see POIs around, or a certain sort of them – whatever.
Kayak
This versatile all-in-one travel app lets you do everything you need to get from here to there and back. Purchase tickets. Book a room. Rent a car. Find the best prices. Find your gate at the airport. This versatility shows when you're short of time: an Apple Watch extension delivers all you need on your wrist.
Adidas Running App
If you are into running, with this app you can plan your runs, set aims, and control the results. The app works as your assistant; while you're running, it can automatically play your favorite playlists, inform you about your pace and distance, and show you your routes that you can share afterward. It's especially useful if you have an Apple Watch or any other wearable.
MyFitnessPal
Did you know that iPhone can be your nutritionist and a fitness instructor at the same time? With MFP, you can add manually all the food you consume, and then it will in real-time show you the balance between calories burned and calories eaten. Its enormous database has almost everything with a barcode you simply need to scan. As it syncs with the Health hub, it also counts the calories you burn during walks and workouts, adjusting your calorie balance.
Better Living Through Apps!
Of course, this is the most basic set that we formed. But even if you have the most basic iPhone with minimum storage, you still can install dozens more. Which other apps do you find helpful? Maybe you know better alternatives to the ones we have selected? Drop some names in the comments, and you'll make this world a better place!