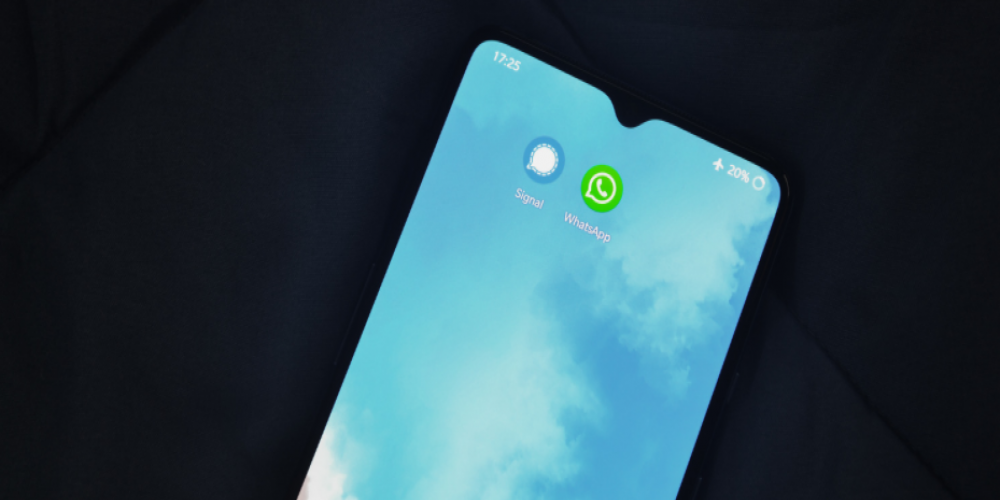 WhatsApp updates may be minor, but they are frequent, and together they reshape the experience quickly. A part of it that hasn't been reviewed for long and now looks a bot obsolete, though, is the voice call interface. But maybe not for you. Some users have already received an update that completely changes the view.
So, the current WhatsApp voice call screen got more readable and more informative. A green circle on the gray background shows the avatar of the user you're talking to, their name and number, and the call duration that updates in real-time. The icons below form the necessary set: speaker on/off, camera on/off, mic on/off, and the drop button.
The background does not have to be gray, though it is by default. It automatically syncs with your chat background and shows during the voice call. Maybe in the future, there will be an option to change it manually, but so far it's all synced. Anyway, you may now want to choose another background, so the picture of the contact looks better on it.
The update has been spotted by WABetaInfo on iOS in late 2021, but now it's noticed on Android as well. To try it, you need the 2.22.5.4 beta version for Android which can be downloaded from third-party sites a la APK Mirror. Still, even if you have the freshest beta, it doesn't have you'll be lucky to be among the first testers of the new call screen. It's a matter of chance so far, and, knowing this manner of slow rollouts, it's safe to say that even when the feature makes it to the stable version, it will take weeks for this revamped screen to make it to all the users.
If you are a Beta user, have you already received the update with the new call interface? Does it work well, or are there any bugs? What device and platform does it take for the new interface to appear? Let's share our cases in the comments, with numbers and links!