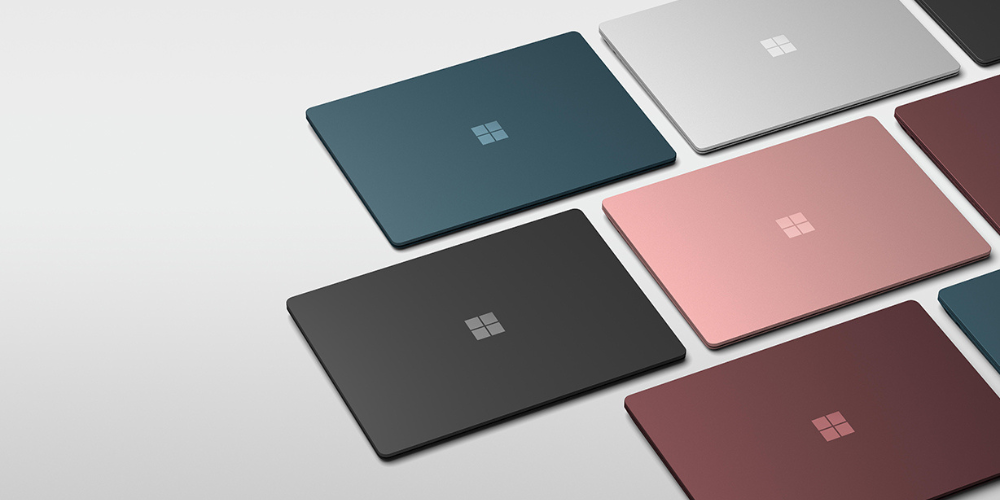 Microsoft's upcoming Surface Laptop 6 is stirring up quite the buzz in the laptop market with its potential to give Apple's MacBook Air a run for its money. Recent leaks shed light on the new specifications of the Surface Laptop 6 models, promising users an impressive set of features and configurations to choose from. As rumors circulate about a 15-inch MacBook Air on the horizon, Microsoft seems to be stepping up its game to offer consumers a powerful alternative.
According to leaked information, the Surface Laptop 6 will be available in two versions - a 13.5-inch and a 15-inch model. The 13.5-inch model boasts a 2256 x 1504 resolution, while the 15-inch variant offers a slightly higher resolution of 2496 x 1664. Users will also have a choice between an Intel Core i5-1335U and a Core i7-1355U for the CPU. The 13.5-inch configuration can include both options, but the 15-inch model will be equipped exclusively with the more powerful i7 chip. This already places the Surface Laptop 6 in direct competition with the rumored 15-inch MacBook Air.
Another impressive aspect of the Surface Laptop 6 is the battery life. The 13.5-inch model is said to provide users with an incredible 21-hour battery life, while the 15-inch version will not be far behind, boasting an impressive 20-hour life. This significant improvement in battery life challenges one of the key features that has given Apple's M-series MacBooks an edge over other laptops in the market. Furthermore, with a variety of RAM and SSD configurations, the Surface Laptop 6 provides users with more customization options compared to Apple's offerings.
While performance and battery life might be the main focus, Microsoft has not neglected aesthetics. The 13.5-inch model of the Surface Laptop 6 will come in four different color options, including Platinum with an Alcantara palm rest and Matte Black with a metal palm rest. The 15-inch model, however, will be available in only two colors - Platinum and Matte Black, both with metal palm rests. This range of options grants users the ability to choose a design that suits their preferences and style.
In conclusion, the Surface Laptop 6 has the potential to disrupt the market and pose a genuine challenge to Apple's MacBook Air. Its impressive list of features, coupled with its customizable design, could encourage Apple to innovate further or risk losing ground in the competitive laptop space. As we await the official release of the Surface Laptop 6 and the rumored 15-inch MacBook Air, it's clear that consumers will ultimately be the winners as tech giants continue to push the boundaries of innovation, offering better and more powerful options.